Profile Details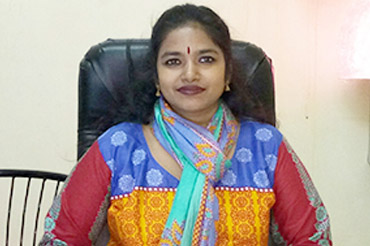 Have 23 years of experience in teaching, administration and management of school activities. I have vast experience and expertise in heading a big team. As a head of managing the school I manage around 50 teaching staffs, 10 non-teaching staffs, and students of various ages from 1st grade to 12th grade I have helped the management by my dynamic work which helped in profitable budgeting without losing the safe and healthy environment of school. My greatest strengths which helped me to achieve a successful head position are my logical and critical thinking, ability to solve the problem quickly and efficiently, excellent communication skills and management ability.


Objective
To work in a challenging and dynamic environment, and use my expertise and rich for the growth of the working environment and students.
Academic Qualifications
| Degree/Diploma | School/College | Board/University | Year |
| --- | --- | --- | --- |
| B.ED. | Kalani College | Mumbai University | 2004-2005 |
| M.Sc. | Vinayaka University | Chennai University | 2011-2012 |
| M.A. [EDUCATION] | M.S. College of Education | Mumbai University | 2017-2018 |
Extra Curricular Activity :
MS-Office.D.T.P & Internet
Typing 40 WPM
Professional Certifications :
Professional Certification in Education 2004-2005.
Skills :
Dedicated, resourceful education professional with proven ability to create and monitor polices and practices that promote a safe learning environment: ensure school culture that encourages continuous improvements for teachers and students: and the community: and mentor educators in the creation and implementation of class instructions: lesson plans: and students assessment in conjunction with state learning regulations, detailed knowledge and core skills include:
Students centered instruction
Program development
Parental and community involvement
Attendance and grade reports
Individual education plan
Curriculum development and implementation
Extracurricular involvement
Training and development
Budgeting and forecasting tem-building
Educational administration
Classroom management
Instructional program
Strengths :
Leadership and efficient management ability.
Appropriate and exact delegation of responsibilities to staffs.
Have learnt and used different techniques and tools of educating students for effective and efficient teaching.